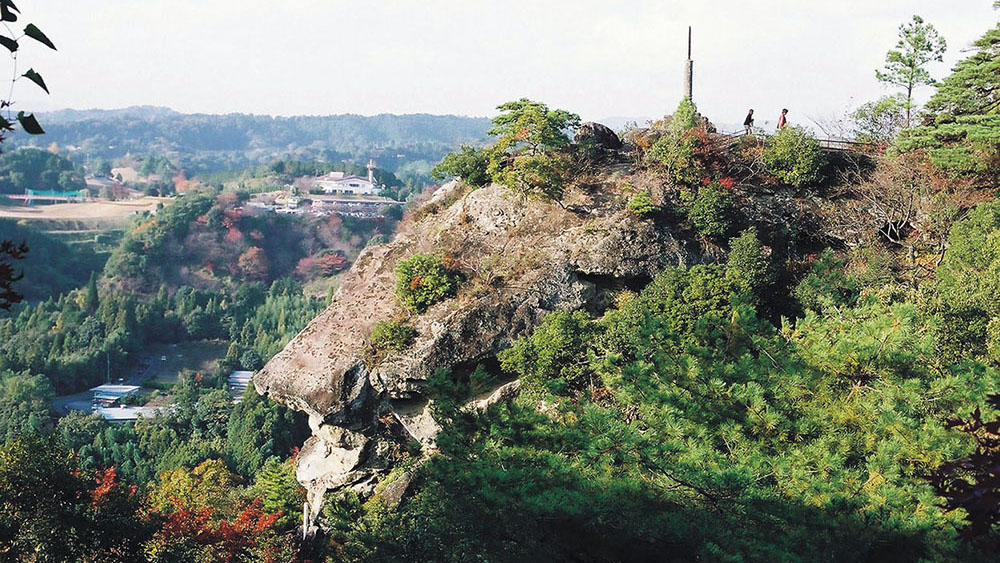 Shishigahana Park & Trekking Trail
There is so much to see, including the 360-degree observation deck, the Ants' Trail barely a meter wide that stretches along the edge of the bluff, and Hachijo Rock, a mere 15 square meters in area.
Seasonal attractions including cherry blossoms, the song of cicadas, and autumn leaves, these all let you fully enjoy Japan's four seasons.
The NPO Japan Trekking Association-certified trail of approximately 5 kilometers offers two routes—one for beginner and moderate trekkers, and one for advanced trekkers and strong walkers, letting everyone from children to adults enjoy these regardless of their level of fitness.
Location: Near Iwamuro 199-1, Iwata-shi
20 minutes by car from Mori Kakegawa IC on the Shin-Tomei Expressway, 30 minutes by car from Iwata IC on the Tomei Expressway, 30 minutes on foot from Shiikiji Station on Tenryu Hamanako Railroad